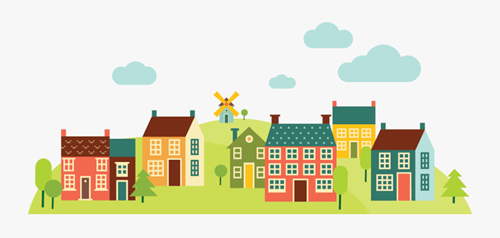 Parish Council Meeting Called
Added at 21:45 on 02 March 2022
All Members of Sutton Cheney Parish Council are hereby summoned to attend the Parish Council meeting to be held on Monday 7th March 2022 starting at 7:00pm at Sutton Cheney Village Hall, Main Street, Sutton Cheney for the purpose of transacting the business shown below.
AGENDA
PUBLIC PARTICIPATION

To receive questions and comments from the public on items on the agenda
APOLOGIES

To approve apologies for absence and to consider whether to approve reasons given
DECLARATIONS OF INTEREST PECUNIARY AND NON-PECUNIARY

To receive declarations of interest both personal and prejudicial on items on the agenda
PREVIOUS MINUTES

To approve adoption of draft minutes from the Parish Council Meeting held on 10th February 2022
BOROUGH AND COUNTY COUNCILLOR REPORTS

To note report from Borough Councillor Jonathan Collett

To note report from County Councillor Bertie Harrison-Rushton
DADLINGTON VILLAGE GREEN

To consider approving the draft Dadlington Village Green User Agreement for consultations with residents
DADLINGTON NEIGHBOURHOOD PLAN

To consider adopting the draft Dadlington Neighbourhood Plan
SUTTON CHENEY GATEWAY DESIGN

To discuss options for gateway entrances as recommended by LCC Highways
CODE OF CONDUCT

To consider adopting the new Code of Conduct published by Hinckley and Bosworth Borough Council
MEMBERSHIP ON COUNCIL COMMITTEES

To consider nominations for members to join the Finance Committee

To consider nominations for members to join the Neighbourhood Plan Committee
FORMAL RESPONSES TO PUBLIC CONSULTATION
To consider a response on Leicestershire's Waste & Recycling consultation

To consider a response to the Hinckley Rail Freight Consultation

To consider a response on the Community Governance Review
FINANCE

To consider adopting the financial

statement for February 2022

To note the closing bank balance for February 2022 of £18,872.58
To consider the recommendation to adopt the revised budget for 2022/23

To consider seeking quotes for appointing a new internal auditor for financial year 2021/22
PLANNING

21/00966/OUT -

Residential Development for up to 90 dwellings with public open space, landscaping, sustainable drainage system (SuDS) (resubmission of 20/00345/OUT) (outline - access only) | Land South Of Market Bosworth Cemetery Shenton Lane Market Bosworth Leicestershire

To consider any planning applications received since issuing of the agenda
CLERKS REPORT
MEMBER'S REPORTS

To receive reports or updates from Councillors that may be of interest to the Parish Council
Members of the Public are welcome to attend the meeting, to ask questions and to comment on items within this agenda with the consent of the Chairman. In accordance with The Openness of Local Government Bodies Regulations 2014, photographs, audio and video recordings of the meeting and of those attending may be taken at the meeting by the press and others. You are invited to contact the Clerk of the Council if you have any questions or matters of concern that you would like the Council to address, allowing 5 clear days of the meeting date.
Signed:
Dated: 02/03/2022
Sutton Cheney Parish Clerk, 10 Little Mill Close, Barlestone, CV13 0HW, Tel: 01455 699618