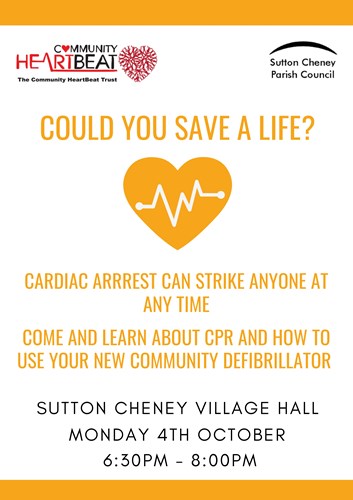 Defibrillator Training
Added at 01:21 on 10 October 2021
Sutton Cheney Parish Council hosted a successful training event on Monday 4th October to teach local residents on how to use their new community defibrillator.
Martin from the Community Heartbeat Trust was there to give an overview on what happens in the event of a heart attack, basic CPR and how to use the fully automated defibrillators.
For those unable to attend the training, the community heartbeat Trust have shared a YouTube video which covers all of the main points within the training session.
Please see https://youtu.be/QO_7zBNbXvE to view the training.