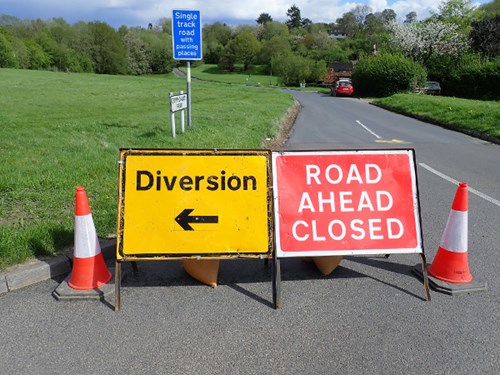 Temporary Traffic Regulation Order - Wharf Lane, Sutton Cheney
Added at 20:20 on 24 November 2021
Leicestershire County Council Highways has agreed to a Temporary Traffic Regulation Order at the above location.
A road closure is required on Wharf Lane, Sutton Cheney the 8th December 2021 for one day. The clsoure will be between the hours of 09:30 and 15:30.
The Temporary Traffic Regulation Order will be implemented for public safety for BT Openreach and their contractors to facilitate pole testing.
The proposed alternative diversion route will be via: Fenn Lanes, Market Bosworth Road, Dadlington Road, Ambion Lane, Sutton Cheney and vice versa.
During the closures, alternative routes available to all traffic can be viewed at https://one.network/?tm=GB124116468