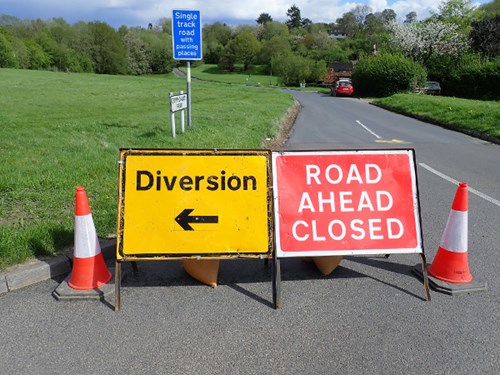 Temporary Traffic Regulation Order - MARKET BOSWORTH ROAD, SUTTON CHENEY
Added at 23:06 on 12 July 2021
Leicestershire County Council Highways has agreed to a Temporary
Traffic Regulation Order at the above location.

A road closure is required on Market Bosworth Road, Sutton Cheney
between the junction with Fenn Lanes and where Bridleway T69 joins
Market Bosworth Road on the 26th July 2021 for up to 3 days.
The Temporary Traffic Regulation Order will be implemented for public
safety for BT, Telent and their contractors to undertake the installation
of new apparatus.

The proposed alternative diversion route will be via: Dadlington Road,
Ambion Lane, Bosworth Road, Wharf Lane, Fenn Lanes, Sutton Cheney
and vice versa.

During the closures, alternative routes available to all traffic can be viewed
at https://one.network/?tm=GB122211507